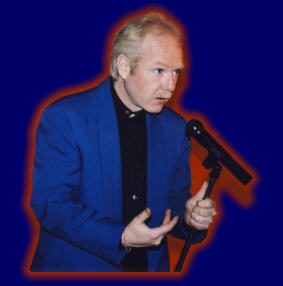 Dale Downing has been taking his talents to the stage as a professional magician, comedian, illusionist and escape artist since 1980.
His act was first launched in Canadian cabarets and has since grown to encompass an impressive array of credits ranging from intimate showrooms, cruise ships, conventions, private functions, grandstands, major theatres and television.

Highlights in Canada and abroad include extended engagements on cruise ships, appearing with internationally recognized performers including Phyllis Diller, The Irish Rovers and even The Village People!. He's also toured with his own feature show to places as far reaching as Inuvik NWT, Victoria, BC, Halifax NS and mulitple perfomances in Karachi, Pakistan.
As well, Dale has been a head-liner at Comedy Clubs across Canada with his show "More Magic Than Comedy - More Comedy Than Magic".
From a one man show to a full stage production, Downing delivers first rate entertainment that stands up to today's sophisticated audiences.